BookCrossing Photo of the Month: RockPuppy Rocks!
December 14, 2009
---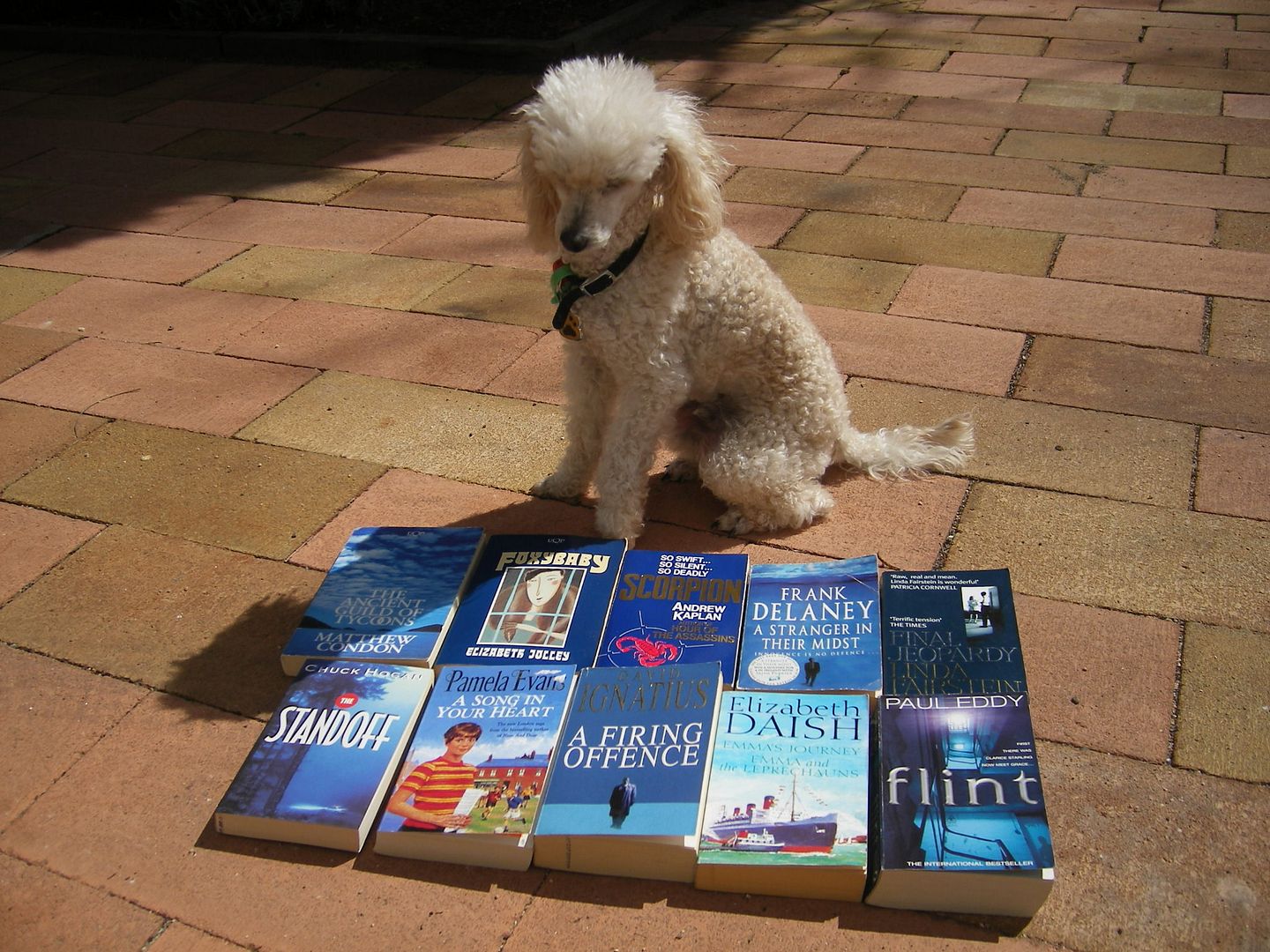 Some say it's a dog-eat-dog world, but perhaps it's more like a dog-read-dog world. Congratulations to RockDg9 and to her academic poodle who assists her on BookCrossing ventures. She tells us, "Every year I host the September Sapphire Release Challenge (in the Release Challenges Forum) in which BookCrossers release books with blue covers. RockPuppy loves to help me with my wild-releasing expeditions, and in the picture he is posing with my blue books for the challenge."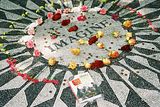 We'd also like to give an honorable mention in our photo contest to Bookgirrl for her photo taken May of 2006 in Strawberry Fields, Central Park, NYC. The book? Larry Kane's Ticket to Ride, a chronicle of his travels with The Beatles on their first and second junkets to North America. For more information about sending in a photo for consideration in the newsletter, click here.