Shemchin's Bookshelf
Recent Book Activity | Statistics | Extended Profile
Shemchin




60

Tuesday, May 27, 2008
Extended Profile
---
Christmas surprise package from Efell/ Eva from Austria:

Christmas in January: I received a package from a BookCrossing friend today & was totally amazed! Thank you Eva/Efell for a beautiful & surprise package. It contained a huge variety of things: 2 boxes of tea (Christmas/Weihnachts & In The Mountains/Huttenzauber), 2 books (Where Three Roads Meet & The Icelandic Yuletide Lads), lots of German chocolate & chocolate gingerbread cookies, homemade bookcrossing labels but the best gifts were the ones she sewed: a Christmas book cover, Christmas tree & star ornaments, a burlap Christmas stocking, a beautiful scarf & bag, & a case made from a tie. Also she made 3 bell ornaments from k-cups. Very resourceful and very personal! I am amazed!! Above is a picture.

TO PM ME PLEASE SEND IT TO: shemchin@hotmail.com

I love to read and have been leaving my books at places (after I read them)for years. I had no idea there were others like me.
I have been married 38 years, 4 adult kids. I have 2 grandsons;Kaden & Tristan, a granddaughter; Zoey Ela.
We also a boxer, male, Gizmo.

I AM ON TWITTER: http://twitter.com/shemchin

Sheila M. Chin


Create Your Badge

quality="high" wmode="transparent" bgcolor="#ffffff"
width="200" height="200" name="ijoined" align="middle"
allowFullScreen="false" type="application/x-shockwave-flash"
pluginspage="http://www.macromedia.com/go/getflashplayer" />





Get Your
Personality cocktail
From
Go-Quiz.com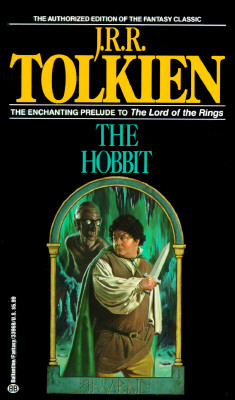 You're The Hobbit!

by J.R.R. Tolkien

All you wanted was a nice cup of tea when some haggard crazy old man
came into your life and told you it was time to do something with yourself. Now you're
all conflicted about whether to stick with your stay-at-home lifestyle or follow this
crazy person into the wild. While you're very short and a little furry, you seem to be
surrounded by an even greater quantity of short folks lately. Try not to lose your ring,
but keep its value in perspective!


Take the Book Quiz
at the Blue Pyramid.
"SHEILA" means:
S is for Sparkling
H is for Hip
E is for Enjoyable
I is for Influential
L is for Lovable
A is for Alluring
"SHEMCHIN" means:
S is for Stylish
H is for Handy
E is for Enlightened
M is for Mystical
C is for Cheesy
H is for Happy
I is for Insane
N is for Natural
**********************NEWSFLASH********************************
********************TEXAS MEETS SWITZERLAND***************************
MY BIRTHDAY BUDDY IS PFIFFIGUNDE2 (APRIL 15th - tax day in the USA)
***********************TEXAS JOINS CANADA IN CELEBRATION******************
MY BIRTHDAY BUDDY IS 1LILBOOKWORM (JUNE 4th)
Starbuck's coffee and a book is all I need to be happy. And I always have a book with me!!
*HUGS* TOTAL!
give shemchin more *HUGS*
Get hugs of your own
Your Dominant Intelligence is Interpersonal Intelligence


You shine in your ability to relate to and understand others.

Good at seeing others' points of view, you get how people think and feel.

You have an uncanny ability to sense true feelings, intentions, and motivations.

A natural born leader, you are great at teaching and mediating conflict.



You would make a good counselor, salesperson, politician, or business person.

What kind of bookcrosser are you

Your Result: Talk of the toy

You just love to talk. Talk about books, about drinks to accompany reading, about the best reading nightlight, even talking about strange quizzes. Every 10 minutes you view the forum to see if there are new messages. Holiday? Only when theres internet access.
People call you blockeye, but you dont give a damn.

ring in bundles
Playfull RBACKer
Obsessive releaser
Thematic dropper
lucky lurker
Love to meet
strange looking bystander
What kind of bookcrosser are you
Quiz Created on GoToQuiz
You Belong in 1959


You're fun loving, romantic, and more than a little innocent. See you at the drive in!