Extended Profile
Fellow BookCrosser FeralReader is very nice to send me The Drawing of the Three (The Dark Tower II) from my wishlist. I recently received Wizard and Glass (The Dark Tower, Book 4) from sailorarby as an RABCK too. However, i wanna read the whole epic right from the beginning. So i wouldn't wanna start Book II before i read Book I: The Gunslinger. *hint hint* :)

I first came across BookCrossing.com when I was sitting for a University of New South Wales Australian English Competition back in 2004. There was an article about BookCrossing in it. When I finally got a chance to go online, I went straight to BookCrossing.com.

The whole BookCrossing concept is so cool. I wonder how it took me so long to discover this site, having being a web-savvy person since I got my first PC 9 years ago.

The next day after I signed up, I was seen badgering everyone I know to at least take a peek at this site. Sadly, I only managed to get one or two of my friends to join BookCrossing. Most of them weren't interested either because they prefer Chinese novels to English books, or simply don't bother to read. I couldn't even get my friends who joined to remain active on BookCrossing, seeing that they have an almost empty bookshelf. *sigh*

A bookworm since my first Enid Blyton book, I'm always seen with a book under my nose. Then I was introduced to the web, got addicted and have to divide my time between reading and surfing. So honestly, BookCrossing is an amazing combination of the two.

My reading taste is pretty diverse. Maybe I prefer Mystery & Thrillers, but I love Science Fictions too! I'm into fantasy as well provided they're not too far-fetched, for instance my all time favorites: J.R.R.Tolkien's, Darren Shan's and J.K.Rowling's. My favourite author is Michael Crichton, although i do not always agree with him. I also read Neverwhere a while ago and it was quite good, so i'll be looking out for Neil Gaiman's other books. Horrors are great (Stephen King!) too.

I'm starting to read some non-fictions. Seabiscuit is one i really like. It doesn't seem like a non-fiction at all because of all the drama in the story.

My other interests are astronomy and photography stuff, and i do tend to read books on these topics. Sometimes i do a little bit of GIMPing. I have been a regular blogger since 2004 and for the next few years but stopped in 2006 to concentrate on preparing for my exam.

Personally, I rarely do RABCKs 'cos i'm just a college student on a tight budget, hope you will understand. But... don't hesitate to PM me if you see a book you might be interested in on my bookshelf. I do send books overseas once in a while. :)

I have just finished my Cambridge A-Levels in Taylor's College, taking up Physics, Chemistry, Maths, Further Maths and Thinking Skills. Right after sitting for my last paper, i went straight into 2 months + 2 weeks of training in the Malaysian National Service. Just got back, chillin' at home and exploring the courses i might take up as an undergraduate. I've yet to meetup with other local (Malaysian) bookcrossers, but i would really like to do so some time. Anyway, happy reading! Cheers ^^

[Update: May 07, 2009] Am now happily pursuing a degree in Psychology in Sunway University College's American Degree Transfer Programme. Having a semester break at the moment and trying to cram as many books as possible into the 4~5 weeks holiday. Heard about the 1 Utama OBCZ, will visit the place and release some books when i get the chance, hopefully soon. ^^ Signing off, Viv. [/Update]

☢ B
ook Rating System thanks to Scism ☢
1
0: Excellent, at the top of its category. This book has impacted me deeply, challenged me profoundly, or has simply been a pure delight to read.
9
: Great book - just a nitpick stands between it and a 10
8
: Good, solid book that I would recommend to others.
7
: Good book, but it didn't grab me in a big way.
6
: Decent, but not for me.
5
: Maybe somebody else would like this. I didn't.
4
: Only OK. Barely worth reading. The line between taking it and leaving it is very thin.
2
-3: Has major problems. I don't recommend it.
1
: It's hard to imagine anyone liking this book. I didn't finish it!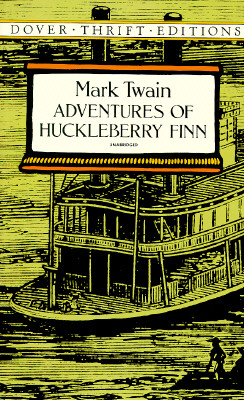 You're Adventures of Huckleberry Finn!

by Mark Twain

With an affinity for floating down the river, you see things in black
and white. The world is strange and new to you and the more you learn about it, the less it makes sense. You probably speak with an accent and others have a hard time
understanding you and an even harder time taking you seriously. Nevertheless, your
adventurous spirit is admirable. You really like straw hats.


Take the Book Quiz
at the Blue Pyramid.
Thank you to all who sent me books :)