LittleSuz

From Edinburgh, Scotland United Kingdom

Age not provided

Joined Thursday, June 09, 2005

Home page not provided
Extended Profile
Are you a bookcrosser based in Edinburgh? Come along to our meetup group held usually at Biblos, Chambers St, at 7:30pm on the first Thursday of every month.

Click here to check out
The Edinburgh Bookcrossing Meetup Group!


www.sponsorabollard.com/---/bcukuncon09.png" hspace="5" vspace="5" alt="BookCrossing UK Unconvention 2009 Edinburgh: I was there" border="2">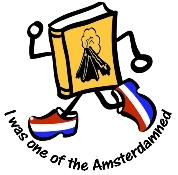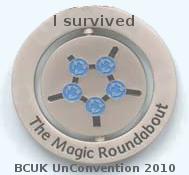 As for myself, I read a lot, but nowhere near as much as I'd like to. I'll try most authors but my three all-time favourite books are "Jane Eyre" by Charlotte Bronte, "The Handmaid's Tale" by Margaret Atwood, and "The Count of Monte Cristo" by Alexandre Dumas. Perhaps a strange mix!
I do most of my bookcrossing at the meetup each month but will occasionally wild release elsewhere and am more than happy to receive PM requests for anything that's lying on my available pile. However, if anyone wants to do the latter, I think it's always polite to offer a trade.
Books read in 2011
January
- Neil Gaiman,
American Gods
EXCELLENT
- Various,
Headshock: Contemporary novelists and poets writing on Scotland's future
GOOD
- John Grisham,
The Firm
VERY GOOD
- Emma Donoghue,
Room
EXCELLENT
- Agatha Christie,
A Caribbean Mystery
GOOD
- Andrea Ashworth,
Once in a House on Fire
EXCELLENT
- Katharine McMahon,
The Rose of Sebastopol
GOOD
February
- Kathryn Stockett,
The Help
EXCELLENT
- Agatha Christie,
The Thirteen Problems
OK
- Neil Gaimen,
Neverwhere
VERY GOOD
- Su Tong,
Binu and the Great Wall
GOOD
- C.J. Sansom,
Heartstone
VERY GOOD
- R.J. Ellory,
A Quiet Belief in Angels
GOOD
- Julie Rugg (ed.),
Buried in Books: A Reader's Anthology
GOOD
- Michelle Moran,
Nefertiti
GOOD
- Salley Vickers,
Aphrodite's Hat
VERY GOOD
- G.P. Taylor,
Wormwood
OK
March
- Caleb Carr,
The Italian Secretary
OK
- Ismail Kadare,
The Accident
OK
- Carol Birch,
Scapegallows
GOOD
- Francine Stock,
A Foreign Country
GOOD
- Tracey Chevalier,
Burning Bright
OK
- Toby Litt,
deadkidsongs
EXCELLENT
- William Shakespeare,
Macbeth
VERY GOOD
- Various,
Great Vampire Stories
VERY GOOD
- Minette Walters,
The Shape of Snakes
GOOD
- Heather Gudenkauf,
The Weight of Silence
VERY GOOD
- H.G. Wells,
The Invisible Man
GOOD
April
- Bill Bryson,
A Walk in the Woods
GOOD
- Jane Austen, <>Persuassion EXCELLENT
- Ben Goldacre,
Bad Science
EXCELLENT
- John Grisham,
The Pelican Brief
GOOD
- Gary M. Pomerantz,
Where Peachtree Meets Sweet Auburn
VERY GOOD