iiwi's Bookshelf
Recent Book Activity | Statistics | Extended Profile
iiwi


46

Tuesday, August 10, 2004
Extended Profile
---
Inhoud / contents


Bookcase / boekenkast | Wishlist | statistics | Bookring | Gelezen / read | 2014


update: dec 20 2014.
Over mij: / about me:
The archive of misheard lyrics:

You're going to read, just watch your soul
Perfect day - Lou Reed.


Hoi, ik ben iiwi, bookcrosser sinds augustus 2004. Die dag heb ik mijn eerste boek vrijgelaten, don't step on the lines, dat ik ooit op vakantie in Italië had gelezen. Inmiddels is het gevangen en op reis gegaan naar Melbourne! Hier is een link: http://www.bookcrossing.com/journal/1926743
Een iiwi is een vink die voorkomt op Hawaii. Hiernaast zie je er een in actie.

Hi, I'm iiwi, bookcrosser since august 2004. That day I released Don't step on the lines, a book I read on holiday in Italy. It has been caught and is on a journey in Australia! Here is a link: http://www.bookcrossing.com/journal/1926743
An iiwi is a finch living in Hawaii. Next you see one in action.


Ik hou heel erg van lezen [duh]. Al van kinds af aan lees ik. Hiernaast staan 12 boeken die ik om verschillende redenen erg bepalend vind voor mijzelf.

I love reading [duh]. I read since childhood. Next are 12 books I find very relevant for who I am.
Shortlist van de beste boeken die ik ooit gelezen heb:
Een ander land - Another country - James Baldwin
Berlin Alexanderplatz - Alfred Döblin
A room with a view - E.M. Forster
Do androids dream of electric sheep - Philip K. Dick
Sneeuw - Snow - Orhan Pamuk
De barmhartige terroriste - The good terrorist - Doris Lessing
Obsessie - Possession - A.S. Byatt
De verloren taal der kranen - The lost language of cranes - David Leavit
Huidloze hemel - Hjerborg Wassmo
De stad der blinden - Blindness - Jose Saramago
Gewassen vlees - Thomas Rosenboom
Middlesex - Jeffrey Eugenides
top
2013 released in 2013
1000st wild release Done!
http://www.bookcrossing.com/journal/6261264
released july 1st 2008 in Utrecht

2013 released in 2013
April 15 2013: 2013 books released in the wild



Boekenkast / Bookcase


Mijn boekenkast / My bookcase: http://www.iiwi.dds.nl/bieb.htm




top

Space in the case

Plek in de kast / Space in the case

14 jan 2007: er is weer space in the case, there is space! 12cm!
April 1:
Ik heb een nieuwe boekenkast gekocht. Er is weer voldoende plaats. Voorlopig houd ik even niet meer bij hoeveel ruimte er is in de kast. Ik blijf de Mnt TBR bijhouden.
I bought a new bookcase, so there's a universe in the case. I've stopped measuring the space in the case for the moment. I keep counting MtTBR.
21 mrt 2008: Dat duurde ongeveer een jaar om de nieuwe boekenkast weer vol te krijgen. :)
That took a year to fill up the new bookcase. :)
aug 2009: Ik ben verhuisd en de inrichting van de boekenkasten is veranderd. Vanaf september ga ik weer de space in the case meten.
I've been moving house and that changed the bookcases. In september I will measure the space in the case again.
jan
feb
mrt
apr
mei
jun
jul
aug
sept
okt
nov
dec
2014
space in cm
0 cm
0 cm
0 cm
0 cm
- 11cm
21 cm
10 cm
10 cm
20 cm
10 cm
MtbR (non BC books)
137
137
137
137
140
137
139
139
138
141
top
Wishlist

wenslijst: http://www.bookcrossing.com/mybookshelf/iiwi/wishlist


top




Statistieken / Statistics

wild releases: 2282
Catches:561
Catchrate: 24,6%


2010
2011
2012
2013
2014
jan
feb
mrt
apr
mei
jun
jul
aug
sept
okt
nov
dec
2014
released
127
170
168
177
161
16
14
12
2
53
10
11
9
7
8
19
3
Caught
46
40
46
45
20
3
1
0
1
4
2
1
1
4
1
2
1
%
36,2
23,5
27,3
25,4
12,4

Ik tel de releases in OBCZ's, op meetings, etc, niet mee bij de wild releases.
Not counting books released in OBCZ's and on meetings.

Waar ter wereld zijn mijn Bookcross-boeken tot op heden terecht gekomen?
Where in the world did my books travel?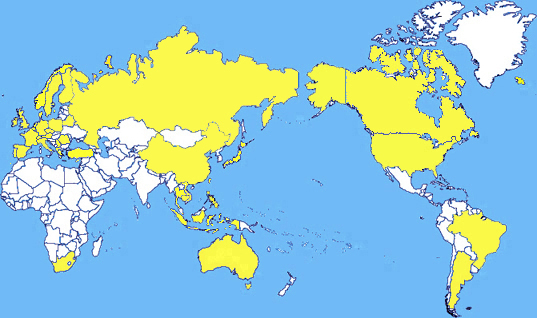 Nederland [duh], Australië, Taiwan, Ierland, België, Frankrijk, Spanje (Canarische eilanden), Servië (RABCK), Duitsland, Argentinië, Zuid Afrika (OBCZ), Zweden , Tsjechië, Italië, Canada (RABCK), Indonesië, Brazilië (RABCK), Vietnam, Cambodja (beide door collega gereleased daar), de VS, Oostenrijk, Denemarken (RABCK), Finland (RABCK), Japan (RABCK), Turkije, Roemenie, Singapore (RABCK), Montenegro, Cyprus, Iceland (RABCK), Thailand, Griekenland, Portugal, de Filipijnen, Luxemburg, Noorwegen, Zwitserland, Rusland (RABCK), China en Polen.
The Netherlands (right), Australia, Taiwan, Ireland, Belgium, France, Spain (Canary Islands), Serbia, Germany, Argentina, South Africa, Sweden, the tsjech republic, Italy, Canada, Indonesia, Brasil, Vietnam, Cambodia, the USA, Austria, Denmark, Finland, Japan, Turkey, Romenia, Singapore, Montenegro, Cyprus, Iceland, Thailand, Greece, Portugal, the Philipines, Luxembourg, Norway, Switzerland, Russia, China and Poland.
top
Mijn ringboeken / My ringbooks

The Piano cemetery - Jose Luis Peixoto

The grass is singing - Doris Lessing
----------------------------------------------------------------------------------------------------------------------------
Gelezen boeken / Books read

2005
Het beste boek van 2005 / Best book read in 2005:
a tie! Middlesex - Jeffrey Eugenides and Never let me go - Kazuo Ishiguro


2006
Het beste boek van 2006 / Best book read in 2006:
Life of Pi - Yann Martell


2007
Leesproject 2007: Nederlandse literatuur.
Dit jaar wil ik meer Nederlandse literatuur gaan lezen.
This year want to read more Dutch literature. I haven't read many Dutch writers in the past.

Meer Nederlandse literatuur is wel gelukt volgens mij, maar ik werd er niet blijer van. Ik kreeg zelfs het gevoel dat ik in 2007 bijna geen goede boeken heb gelezen. Ik wil weer terug naar de basis, de mtTBR, en heb dit project dus terzijde geschoven.

I've read more Dutch literature, but I didn't like it that much. I want to go back to the core, the mtTBR, to find the joy of reading again, so will abandon this project.


Het beste boek van 2007 / Best book read in 2007:
Blankets - Craig Thompson


2008
Leesproject 2008: Bookcrossing bibliotheek.
Ik heb dit jaar 16 boeken gelezen die ik van bookcrossing heb, maar die geen ringen of rays zijn. Je kent ze wel, de bookcrossingbibliotheek.

I've read 16 books of my bc-mtTBR


Het beste boek van 2008 / Best book read in 2008:
Een verhaal van liefde en duisternis - Amos Oz


2009
Leesproject 2009: Witte plekken op de kaart challenge - Whites on the map challenge.

In 2009 wil ik witte plekken op de leeskaart invullen. Voor mij zijn dat Afrika en Arabië.
2009 reading challenge: reading books settled in Africa or Arabia.

Ik heb boeken gelezen uit: Turkije, Jemen, Algerije, Tunesië, Libië, Nigeria, Sierra Leone, Ghana, Zimbabwe/Rodesië en Zuid Afrika.

Bij het lezen viel me op dat je Afrika eigenlijk in drie regio's kunt opdelen. Noord Afrika, dat heel erg Arabisch aandoet in zijn literatuur. Door de woestijn natuurlijk, en de jarenlange invloed van de Islam daar. Maar in Midden Afrika, het 'donker Afrika' uit de 19e eeuw, heb je ook islaminvloed, maar voel je dat veel minder. Midden Afrika, is veel meer het _echte_ Afrika. Kleurrijk, met bosgeesten en het oerwoud. Zuidelijk Afrika deed in de boeken die ik gelezen heb juist weer heel Westers aan, met grotestadsproblemen, ghetto's, de gevecht tussen jongeren en volwassenen. Een ander punt dat opviel is dat bijna alle boeken over Afrika niet in Afrika geschreven zijn, maar in Europa of de VS. Blijkbaar schrijven mensen in Afrika niet, of komt het hier niet moeilijk terecht.

I've read book situated in Turkey, Jemen, Tunesia, Libia, Nigeria, Siera leone, Ghana, Zimbabwe / Rhodesia and South Africa.

Reading these I noticed that litarery you can dived Africa in thrtee regions. The north is very Arabia-like, due to the dessert ofcourse, and the islam influance. In the middle you have islam as well, but less pronounced. This is the 'real Africa', dark, with gohsts and the jungle. Southern Africa looked more Western in the books I've read, with big city problems, ghetto's, gangs.
Something else I noticed was that almost all African literature is written in Europe or the US. They don't write in Africa, or books written there don't make it to here.


Het beste boek van 2009 / Best book read in 2009:
a tie! Sneeuw - Orhan pamuk and de wonderbaarlijke avonturen van Kavelier & Klay - Michael Chabon


2010
2010 Challenge: 25 boeken lezen van de 1001 boeken die je gelezen moet hebben voor je sterft - Read 25 books of the list of 1001 books you have to read before you die.

Ik zal in de gelezen boekenlijst van 2010 '(1001)' achter het boek zetten als het een 1001 boek is.
I will type '1001' behind these books in the list of read books in 2010.
Het beste boek van 2010 / Best book read in 2010:
Siege of Krishnapur - J.G. Farrell


2011
Het beste boek van 2011 / Best book read in 2011:
Buzz Aldrin, waar ben je gebleven? - John Harstad

2012
Het beste boek van 2012 / Best book read in 2012:
The grass is singing - Doris Lessing

2013
Het beste boek van 2013 / Best book read in 2013:
De elektrische nachtmerrie - Philip K. Dick


2014
Waar ben ik geweest in mijn boeken? Where have I been in my books?
2006-2013: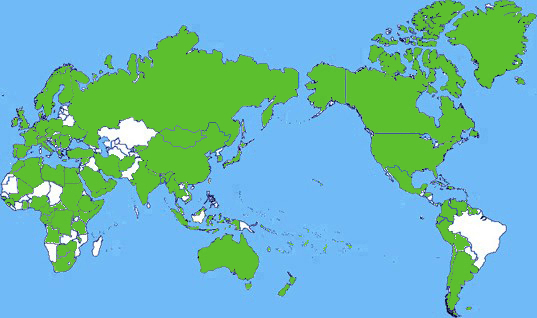 2014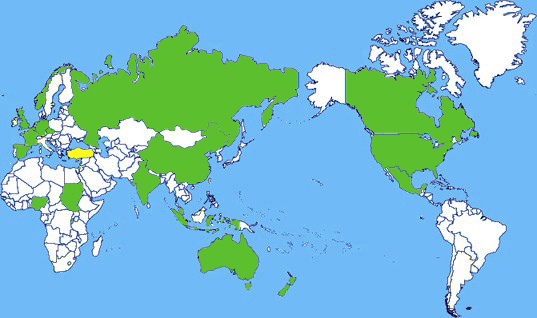 Geel is waar ik nu ben. Yellow is my current read.
top
Aan het lezen / Currently reading:
Aan het lezen in: / Currently reading: Het luizenpaleis - Elif Shafak

Het beste boek dit jaar / Best book so far:
barracuda - Christos Tsiolkas



Muziek / Music: LCD soundsystem - LCD Soundsystem