ealasaidmae

From New Orleans, Louisiana USA

Age 43

Joined Monday, September 25, 2006

Home page not provided
Extended Profile



What I'm Reading 2018

1. The Killing Room by Christobel Kent
2. Her Body & Other Parties by Carmen Maria Machado
3. Mysteries of the Snake Goddess by Kenneth Lapatin
4. A Palace in the Old Village by Tahar Ben Jelloun
5. Kartography by Kamila Shamsie
6. Burnt Shadows by Kamila Shamsie
7. Cover Her Face by PD James
8. Odd Girls and Twilight Lovers by Lillian Faderman
9. Cafe Europa by Slavenka Drakulic
10. The Last Kabbalist of Lisbon by Richard Zimler
11. A Mind to Murder by PD James
12. Unnatural Causes by PD James
13. A God in Every Stone by Kamila Shamsie
14. The Black Tower by PD James
15. Death of an Expert Witness by PD James
16. The Bastard of Istanbul by Elif Shafak
17. A Taste for Death by PD James
18. Devices & Desires by PD James
19. Dissolution by CJ Sansom
20. Dark Fire by CJ Sansom
21. Midnight's Children by Salman Rushdie
22. Men Explain Things to Me by Rebecca Solnit




Old bookrays




I'm embarking on vicarious travel through books again! I completed my first "round the world" trip - by reading a book from every country in the world - several years ago. Now I've decided it's time to do it again. Here's to new authors, new books, and even brand-new countries!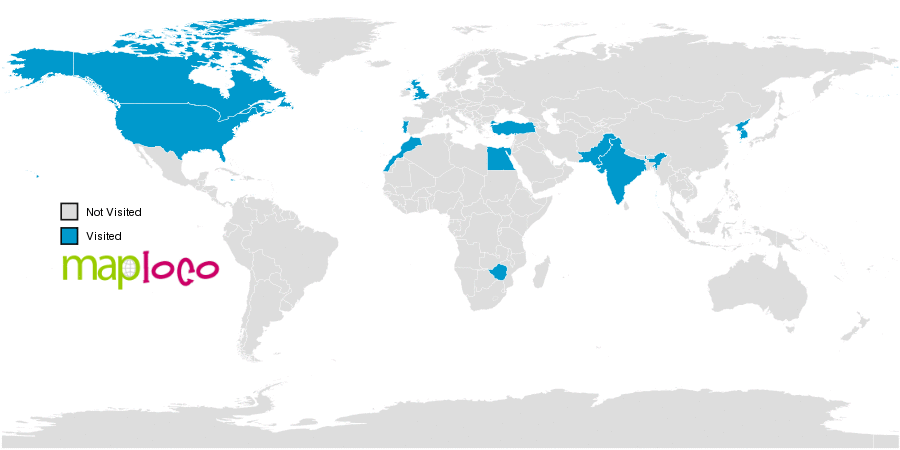 Create Your Own Visited Countries Map