THEMIRAMIS's Bookshelf
Recent Book Activity | Statistics | Extended Profile
Extended Profile
---
Les photos du mbc de Fribourg


Les photos du mbc de Nice
Jeux gratuit
"ACHTUNG!
THEMIRAMIS may actually be a spider-human hybrid
From
Go-Quiz.com

LES LAPINS SONT DES ANIMAUX QUI ONT ETE IMPORTES EN AUSTRALIE POUR EN CHASSER LES BILBIES QUI Y FAISAIENT DES RAVAGES. CEUX QUI CROIENT A UNE INTRODUCTION PAR ERREUR SE TROMPENT.
RABBITS ARE ANIMALS THAT HAVE BEEN SENT TO AUSTRALIA TO HUNT BILBIES. BILBIES ARE BAD ANIMALS THAT DESTRUCT EVERYTHING THERE. THOSE WHO BELIEVE RABBITS HAVE BEEN IMPORTED BY MISTAKE ARE WRONG.
How to make a THEMIRAMIS
Ingredients:

3 parts intelligence

1 part crazyiness

1 part ego
Method:
Layer ingredientes in a
shot glass. Serve with a slice of fitness and a pinch of salt. Yum!
Personality cocktail
From
Go-Quiz.com
Pour faire une prairie il faut un bleuet et une abeille, -
Un bleuet, une abeille,
Et de la rêverie.
La rêverie seule suffira
Si les abeilles sont rares.
Emily Dickinson
STROPHES POUR SE SOUVENIR
1955.
ARAGON
Vous n'avez réclamé la gloire ni les larmes
Ni l'orgue ni la prière aux agonisants
Onze ans déjà que cela passe vite onze ans
Vous vous étiez servi simplement de vos armes
La mort n'éblouit pas les yeux des Partisans
Vous aviez vos portraits sur les murs de nos villes
Noirs de barbe et de nuit hirsutes menaçants
L'affiche qui semblait une tache de sang
Y cherchait un effet de peur sur les passants
Nul ne semblait vous voir, Français de préférence
Les gens allaient sans yeux pour vous le jour durant
Mais à l'heure du couvre-feu des doigts errants
Avaient écrit sous vos photos MORTS POUR LA FRANCE
Et les mornes matins en étaient différents
Tout avait la couleur uniforme du givre
A la fin février pour vos derniers moments
C'est alors que l'un de vous dit calmement
Bonheur à tous Bonheur à ceux qui vont survivre
Je meurs sans haine en moi pour le peuple allemand

Adieu la peine et le plaisir Adieu les Roses
Adieu la vie adieu la lumière et le vent
Marie-toi sois heureuse et pense à moi souvent
Toi qui va demeurer dans la beauté des choses
Quand tout sera fini ce soir en Erivan

Un grand soleil d'hiver éclaire la colline
Que la nature est belle et que le cœur me fend
La justice viendra sur nos pas triomphants
Ma Mélinée ô mon amour mon orpheline
Et je te dis de vivre et d'avoir un enfant


Ils étaient vingt et trois quand les fusils fleurirent
Vingt et trois qui donnaient leur cœur avant le temps
Vingt et trois étrangers et nos frères pourtant
Vingt et trois amoureux de vivre à en mourir
Vingt et trois qui criaient la France en s'abattant
http://www.ac-versailles.fr/pedagogi/gephg/pedagogie/supports/www2/affrouge.htm
http://www.herodote.net/19440221.htm
Bookrings en cours
L'information, la désinformation et la réalité de Guy Durandin
L'histoire sans fin de Michael Ende
Strate-à-gemmes de Terry Pratchett
Talulu le magicien de Tatsuya Egawa
Qui étaient nos ancêtres de Jean-Louis Beaucarnot
Même Superwoman a appris à voler de Saskia Mulder
Les contes de la Saint-Glinglin de Robert Escarpit
Les perles des fonctionnaires de Jérôme Duhamel
Qu'est-il arrivé à Baby Jane ?-H? de Henry Farrell
La fille du bootlegger de Margaret Maron
Crimes dans la cité impériale de Colette Lovinger-Richard
Le chasseur de mouches de Danièle Fossette
Le vol du dragon d'Anne MacCaffrey
Picoti, le hérisson Madeleine Mansiet
Dragon l'ordinaire Xavier Armange
Les nouveaux bijoux de chez Carlier Guy CARLIER
Le dernier macho man de Sparkle Hayter
Mafalda de Quino
Homme terminal de Crichton
Carcasse de Hillary WAUGH
Les corbeaux entre eux de Ruth Rendell
Croqueuse de céréales de Joan Conway
Les six compagnons dans la ville rose de Paul-Jacques Bonzon
Contes cruels, Toulouse de G M Bon
Les Contes De La Saint Glinglin de Escarpit
Les Dames du lac, tome 1 de Marion Zimmer Bradley
La planète des singes de Pierre Boulle
La peau froide de Albert Sanchez Pinol
L'apiculteur de Maxence Fermine
Le retour à la terre 1. La vraie vie Jean-Yves Ferri et Manu Larcenet
Le retour à la terre 2. Les projets Jean-Yves Ferri et Manu Larcenet
Retour à la terre. Tome 3. Le vaste monde Jean-Yves Ferri et Manu Larcenet
Sortièges et sacs à main de Sarah Mlynowski
Mort d'une héroïne rouge de Qiu Xialong
Dr Slump n°1 (édition française) de Akira Toriyama
Bookrays en cours
Le merveilleux voyage de Nils Holgersson à travers la Suède de Selma Lagerlof
La fête du potiron d'Agatha Christie
Mordoc de Patricia Cornwell
Les contes du chat perché de Marcel Aymé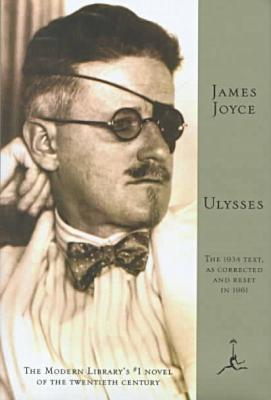 You're Ulysses!

by James Joyce

Most people are convinced that you don't make any sense, but compared
to what else you could say, what you're saying now makes tons of sense. What people do
understand about you is your vulgarity, which has convinced people that you are at once
brilliant and repugnant. Meanwhile you are content to wander around aimlessly, taking in
the sights and sounds of the city. What you see is vast, almost limitless, and brings you
additional fame. When no one is looking, you dream of being a Greek folk hero.


Take the Book Quiz
at the Blue Pyramid.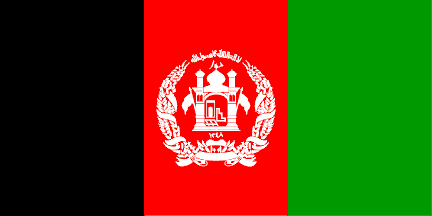 You're Afghanistan!

In the words of Bob Dylan, you "haven't known peace and quiet
in so long [you] don't remember what it's like!" Sad but true. Boss
after boss has led you around, using you for their nefarious purposes, and dumping you
when the time was right. You've hurt and been hurt and now you're just sick and tired.
When will people leave you alone and let you do your own thing? But you
don't really even know what you want anymore.
Take the Country Quiz
at the Blue Pyramid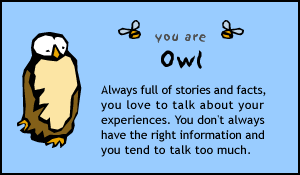 Take the 100 Acre Personality Quiz!
Which Pirates of the Caribbean character are you?


I'm Ross Gellar from Friends!

Take the Friends Quiz here.

created by
stomps.

You're Most Like The Season Winter ...
You're often depicted as the cold, distant season.
But you're incredibly intelligent, mature and
Independant. You have an air of power around
you - and that can sometimes scare people off.
You're complex, and get hurt easily - so you
rarely let people in if you can help it. You
can be somewhat of a loner, but just as easily
you could be the leader of many. You Tend to be
negative, and hard to relate to, but you give
off a relaxed image despite being insecure -
and secretly many people long to be like you,
not knowing how deep the Winter season really
is.
Well done... You're the most inspirational of
seasons :)
?? Which Season Are You ??
brought to you by
Quizilla
! You are most Like A Sapphire !
Dark, mysterious - but unforgettable. You have a
deep
beauty. Delicate, and shy you try to stay away from
the
limelight but often your intelligence puts you in
at the
deep end. You're like a Sapphire, because, your
beauty is priceless.
You're intelligent, full of opinions, and not
big-headed about it all.
Sometimes you need to put yourself out there, as
you can be a bit shy.
Congratulations ... You're the mysterious gem
everybody wants to have and learn more about.
?? Which Precious Gem Are You ??
brought to you by
Quizilla
You are Envy!
Wow... what a dreamer. Always wanting what you
can't have, and always dreaming of having more
then you do. It's not the worst sin, and we're
all guilty of it - but you take it to the
extreme! You are prone to depression, often
from things you can't obtain. Be a bit more
positive, you have a lot that others want too
- so don't sit there being all green! On the
positive side, you tend to be a smart person -
and can often achieve the goals you set
yourself.
Congratulations on being the overall harmless, and
pretty normal one of the 7 deadly sins :)
?? Which Of The Seven Deadly Sins Are You ??
brought to you by
Quizilla
You're like a Unicorn!
?? Which Mythical Creature Are You ??
brought to you by
Quizilla
Magic
?? Which Angel Or Demon Are You ??
brought to you by
Quizilla
You're living the movie Event Horizon!
?? Which Horror Movie Are You Living ??
brought to you by
Quizilla
Seahorse
?? Which Creature Of The Sea Are You??
brought to you by
Quizilla
Morpheus
?? Which Of The Greek Gods Are You ??
brought to you by
Quizilla
Wine
?? Which Alcoholic Drink Are You ??
brought to you by
Quizilla
Waterfall
?? Which Natural Wonder Or Disaster Are You ??
brought to you by
Quizilla
Britain
?? Which Country Are You From ??
brought to you by
Quizilla
You are 'Hark! The Herald Angels Sing'. You take
Christmas very seriously. For you, it is a
religious festival, celebrating the birth of
the Saviour, and its current secularisation
really irritates you. You enjoy the period of
Advent leading up to Christmas, and attend any
local carol services you can find, as well as
the more contemplative Advent church services
each Sunday. You may be involved in Christmas
food collections or similar charity work. The
midnight service at your church, with candles
and carols, is one you look forward to all
year, and you also look forward to the family
get together on Christmas Day.
What Christmas Carol are you?
brought to you by
Quizilla
you're an elemental angel. an elemental angel is an
angel that is bonded to the elements and
nature.
what kind of angel are you?
brought to you by
Quizilla
A GREEN Dragon Lies Beneath!
My inner dragon is the embodiment of Nature and the Earth. I'm also the Earth Elemental dragon; the defender of all living things. You've heard of forest spirits? Well, I'm as big and tough as they get. Click the image to try the Inner Dragon Online Quiz for yourself.
you are the angel of dreams.
what angel are you
brought to you by
Quizilla
Congrats! Your a Pure Angel! Angels, as far as most
of them go, are all compatabile creatures, but
Pure ones simply are symbols of God. Pure
Angels always appear when a child is born, when
a rainbow is seen, or when someone shares their
first kiss. They never grow old, an can appear
in the shape of a naked woman with white, bold
wings. Pure angels are the carriers of god, and
show their love to everyone in the world.
What Kind of ANGEL are you? (For Girls only) This Quiz has amazingly Beautiful Pictures!
brought to you by
Quizilla
You are Kusakabe Marron | Kaito Jeanne
You are generous and talented, though often widthdrawn. You tend to have just a few close friends, rather than many. You appear very cheerful and enthusiastic, but struggle to keep up with what others expect of you. In the end, your perseverance and sacrifices help you pull through.
Take the "What Magic Girl are you?" Quiz


Your Inner European is Italian!








Passionate and colorful.

You show the world what culture really is.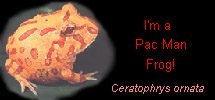 Argentinian Horned frogs seem to have been designed for the sole purpose of eating as much as possible. They appear to consist of two main parts: a mouth and a stomach. This is probably where they got the nickname "PacMan". Their needs are fairly simple, a warm habitat in a simple plastic box or aquarium with some shallow water and a few rocks so that they can laze around all day suits them just fine. They don't mix well with other frogs, even in their own species, as they are just as likely to eat them.