Extended Profile
Hi!



My name is James. I live in Fort Wayne, Indiana. I'm a 10th Grade English Teacher in Butler, Indiana. I'm 30 years old, and my birthday is on October 21st. I got married on 11-11-11 at 11am! My wife is also on BookCrossing... fireyfairy. We released books on our honeymoon in Banff, Alberta, Canada, and we can't wait for someone to find one of them! ;-) I love to hear from other BookCrossers and I want to become more involved in the site. My userpic is of me with our baby, Alter Ego, a mini Dachshund puppy. She is adorable!

Did you know that you can send large print and audiobooks (any format) to the blind, or those who have seeing difficulties for free postage from the U.S., domestically, or even internationally? That's right! All you have to do is write "Free matter for the blind and disabled" in the spot where stamps/postage would normally go. Do it today and give audiobooks or large print books to somebody who may not otherwise be able to enjoy reading due to health problems!

Yes, my wishlist is up-to-date! Please note: if you send me a Stephen King book from my wishlist, it will most likely become part of my permanent collection. I am very close to owning every book he has ever written, as he is my favorite author, so my goal is to complete the collection. He is making this more difficult, what with his fake retirement and all, but I am grateful for that, as it means more books of his to read. Other than that, I do tend to pass on a high percentage of the books I am sent from other BookCrossers... it just takes me a while. I am a slow reader, and I also work full time. I love reading for pleasure or information and I will get to those books eventually! As the "King" of horror says, "Everything's eventual."



My RABCKs/Bookrings/Bookrays/Bookboxes:
1. Stephen King RABCK
2. Dark Tower RABCK
3. Massive Fort Wayne Release
4. BFS RABCK
5. Meg Day RABCK
6. Potok Day 2010 Release
7. I Hate Myself And Want To Die Bookring

I am open to trading.

Some kind Bookcrossers have asked me recently about things I might like to get in the mail. Certainly, nobody has to send me anything, but I won't stand in the way! PLEASE NOTE: DUE TO MY WIFE'S SEVERE ALLERGIES AND ASTHMA, PLEASE DO NOT SEND ANYTHING THAT SMELLS OF CIGARETTE SMOKE OR HAS PET FUR OR DANDER ON IT! It is a challenge for her to breathe even without these allergens around, and I really appreciate my fellow BCers regarding my request. I like:

*Books from my wishlist.
*Gift certificates to just about anywhere, esp. bookstores (HPB, B&N, Amazon), restaurants (My favorites are Taco Bell & Arby's.), general stores (Meijer, Target), GameStop (I love video games), Regal Cinemas movie theaters, & Petco (For Alter Ego.).
*DVDs and CDs.
*Inspirational Teacher Movies on DVD or BlueRay.
*Guy-ish stationery items.
*Fun t-shirts in size 2X related to any of my interests.
*Non-fiction books about reading or writing.
*Writing exercises or prompts.
*Stuff for my high school english classroom.
*High school english teaching-related things.
*Composition books, red, black, or patterned Moleskene notebooks in all different sizes, and pens that write well in them.
*Word games, board games, or 3DS games.
*Chapstick and lotion.
*Non-chocolate candy. Reese's Pieces are my absolute favorite, but I also like anything fruity and gummy and not sour.
*Pandas. Anything Panda-related. I love Pandas!
*Car air fresheners.

From here and here , I am the "It's Complicated" Reader. "You are a combination of many of these things and yet completely different, too. Each book means a new type of reader exists in your soul; you refuse to be defined or categorized. You are a freeform, wild, woolly entity. You do whatever you want. You're probably a pisces. You're definitely a reader. Suggested "it's complicated" reads: We dare not to go there." I'm a Libra, but the rest is spot-on. I'm also a bathroom reader and a falling asleep reader.


What kind of bookcrosser are you

Your Result: Talk of the toy

You just love to talk. Talk about books, about drinks to accompany reading, about the best reading nightlight, even talking about strange quizzes. Every 10 minutes you view the forum to see if there are new messages. Holiday? Only when theres internet access.
People call you blockeye, but you dont give a damn.

Thematic dropper
Playfull RBACKer
ring in bundles
Love to meet
Obsessive releaser
strange looking bystander
lucky lurker
What kind of bookcrosser are you
Quiz Created on GoToQuiz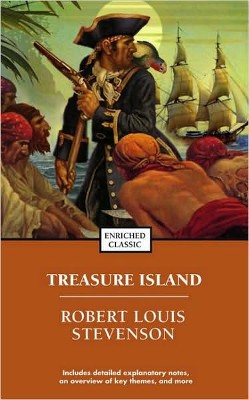 You're Treasure Island!

by Robert Louis Stevenson

Spirited and adventurous, you are often considered a little immature
for your age. After all, you really enjoy a good game of hide-n-seek and are interested
in taking classes in stage combat. And who doesn't like a good scavenger hunt? While you
like to think of your life as dangerous and even swashbuckling, it's pretty obvious that
it's actually relatively tame compared to what it could be. Though you do have trouble
keeping control with the old bottle. You liked pirates before they were cool.


Take the Book Quiz II
at the Blue Pyramid.