Extended Profile
I read whenever I can.
I enjoy Autobiographies and non-fiction too.
I read authors such as: Robin Hobb, Diana Gabaldon, John Grisham, & the like.

Short stories as well in between books, just to clear the mind.

I really enjoy period stories from the turn of the century and the 1940's. My all-time favourite author? Jack Finney.

I enjoy modern day TIME TRAVEL books.

I love the city of New York and would love to read more about its history, also stories about this area including Brooklyn.

For RABCK Books.
(I have listed 2 books on my wishlist, but I would love anything on New York. Maybe something with a storyline.
Not travel books please).


www.clocklink.com/---/0050-purple.swf?... width="150" height="150" wmode="transparent" type="application/x-shockwave-flash">







create your own visited country map
or write about it on the open travel guide







xyz.freeweblogger.com/---/index.php?... ALIGN="middle" HSPACE="4" VSPACE="2">

www.freeweblogger.com/" target="_top">hit counter


href="xyz.freeweblogger.com/---/11997687


www.toxin.org/---/count_hugs.cgi?... height="40" width="240" title="HUGS">


*HUGS* TOTAL!
give Loey more *HUGS*

Get hugs of your own



I retired from work in November 2009. My husband Bernie retired in November 2011. We are getting used to having each other around every day. I must say it is a challenge some days :D
2013 - We travelled this year, around the globe. In September 2012, I was diagnosed with lung cancer & had a left lower Lobectomy. I am fully recovered, however, my doctors' told me not to put anything off, so we are working pretty hard on our bucket lists.
We spent time in the Scottish Highlands, Cruise through the Greek Islands, time in Lake Como Italy, River Cruise from Budapest to Amsterdam, over to Toronto, Canada to the Niagara Falls, BC Canada to visit friends, then a week in the Cook Islands in Rarotonga and home via New Zealand.

I play Mah Jong every week & enjoy it immensely.

I look forward to participating once again in Bookcrossing for 2014. I really loved the HGG. I jumped in boots and all and thoroughly enjoyed the experience. All of you are such wonderful people and I look forward to "talking" to you all again this year. Mozette, my wonderful daughter, I'm sure will be there for me for advice and support as she always is.


I'm trying to fit in more reading time. I guess it's getting oneself back into the habit, a good one at that.
In my youth - hmmmmmmm! I used to read continuously on public transport to and from my place of work and never had a book out of my hand. My Mother, sister and myself used to all read the same books and were forever swapping our reading material with each other.
I'm amazed when I recall at the pure amount/number of books I did read in comparison to what I read now. In the 60's, my parents were always reading and encouraged the rest of the family to do the same. However, times change and lives get busy and we forget to read... so here goes! I'm going to read more! That's a fact of life. With Mozette as a daughter, I feel that there is no other choice - just joking - she is an inspiration to have around the place,(seeing how big her book collection is!) I'd better get started right this minute, hey?
******************************************************


2013 Read

1. I Sing The Body Electric - Ray Bradbury
2. The Farseer Trilogy - Assasin's Apprentice,Royal Assassin, Assassin's Quest.


2011 READ LIST

Read - 1. One Book Many Brisbanes - An Anthology of Brisbane Stories (Brisbane City Council Short Story Competition) -
Read - 2. Fahrenheit 451 - Ray Bradbury
Read - 3. The Twilight Escort Agency - Bryon Williams
Read - 4. The Grumpy Old Withered of Oz - Bryon Williams
Read - 5. It's All Too Much - Peter Walsh - (I re-read this every year)
Read - 6. Selling Stuff on eBay - (a real job you can do in your pyjamas) - janeyx
Read - 7. MEN! Quotations about Men, by Women - edited by Betty Jane Wylie
Read - 8. The time Machine - H.G. Wells
Read - 9. The Day It Rained Forever - Ray Bradbury

*************************************************************************
Some of the Books I've Enjoyed over the years

Barbara Taylor Bradford
* Remember * To Be The Best

Catherine Cookson
* The Tinker Girl * Justice is a woman
* The Rag Nymph * The Upstart
* Rooney * The Bondage of Love
* Bill Bailey's Lot * The Maltese Angel

Sydney Sheldon
* Memories of Midnight * Morning, Noon & Night
* The sands of Time * The Other side of Midnight
* A Stranger in the Mirror * Bloodline
* Rage of Angels * Master of the Game
* If Tomorrow Comes * Windmills of the Gods
* The Doomsday Conspiracy * The Stars Shine Down
* Nothing Lasts Forever * Morning, Noon and Night
* The Best Laid Plans * Tell Me Your Dreams

Alistair MacLean

* HMS Ulysses * South By Java Head
* The Last Frontier * The Secret Ways
* Ice Station Zebra * Night Without End
* Fear Is the Key * The Golden Rendezvous
* The Dark Crusader * The Satan Bug
* When Eight Bells Toll * Where Eagles Dare
* Puppet On a Chain * Caravan to Vaccares
* Bear Island * The Guns of Navarone / Force 10 from Navarone
* The Lonely Sea

Jeffrey Archer
* 12 Red Herrings * A Quiver Full of Arrows
* Kane & Abel * The Fourth Estate

John Grisham
* The Firm * The Pelican Brief
* The Client * A Time To Kill

Rosumunde Pilcher
* The Shell Seekers * Flowers in The Rain & Other Stories
* The Carousel * Coming Home
* September

Desmond Bagley

* The Golden Keel * High Citadel
* Wyatt's Hurricane * Landslide
* The Vivero Letter * The Spoilers
* Running Blind * The Freedom Trap
* The Tightrope Men * The Snow Tiger
* The Enemy * Flyaway
* Bahama Crisis * Windfall
* Night Of Error * Juggernaut

Patricia Cornwall

* Postmortem * Body of Evidence
* All That Remains * Cruel and Unusual
* The Body Farm * From Potter's Field
* Cause of Death

Miscellaneous Reads
* The Thorn Birds - Colleen McCullough
* The Bridges of Madson County - Robert James Waller

Relaxation / Health / Self Help
* The Little Book of Stress - Kaz Cooke
* The Little Book of Calm - Paul Wilson
* The Dalai Lama's Book of Transformation
* The Wisdom of The Tibetan Lamas - Timothy Freke
* Teachings of Buddha - Ajanta Chakravarty
* A Perfect Calm - Alan Hewitt
* Clean Sweep - The Ultimate Guide to Decluttering, Detoxing & Destressing Your Home - Alison Haynes
* Ageless Body, Timeless Mind - Deepak Chopra



Favourites

* A Pasty-Faced Nothing - Mike Munro
* The Washerwoman's Dream - Hilarie Lindsay
* The Mammy - Brenda O'Carroll
* The Ladies of Missalonghi - Colleen McCullough

2009
* Jimi Hendrix They Died Too young - Tom stockdale
* Marley & Me - John Grogan
* Empty Cradles - Margaret Humphreys
* It's All Too Much - Peter Walsh
* The Power of Your Subconsious Mind - Dr Joseph Murphy
* Selling Stuff on eBay-A Real Job That You Can Do in Your Pyjamas - janeyx
* The Blue Bedroom and other Stories - Rosamunde Pilcher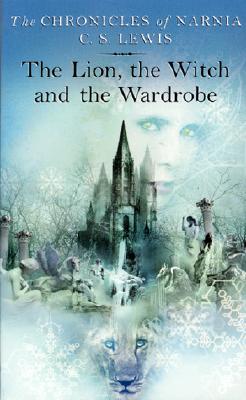 You're The Lion, the Witch and the Wardrobe!

by C.S. Lewis

You were just looking for some decent clothes when everything changed
quite dramatically. For the better or for the worse, it is still hard to tell. Now it
seems like winter will never end and you feel cursed. Soon there will be an epic
struggle between two forces in your life and you are very concerned about a betrayal
that could turn the balance. If this makes it sound like you're re-enacting Christian
theological events, that may or may not be coincidence. When in doubt, put your trust
in zoo animals.


Take the Book Quiz
at the Blue Pyramid.
http://www.blogthings.com/whatkindofsoulareyouquiz...
You are a gentle soul, with good intentions toward everyone.
Selfless and kind, you have great faith in people.
Sometimes this faith can lead to disappointment in the long run.
No matter what, you deal with everything in a calm and balanced way.
You are a good interpreter, very sensitive, intuitive, caring, and gentle.
Concerned about the world, you are good at predicting people's feelings.
A seeker of wisdom, you are a life long learner looking for purpose and meaning.
You are a great thinker and communicator, but not necessarily a doer.
Souls you are most compatible with: Bright Star Soul and Dreaming Soul
What Kind of Soul Are You?
What kind of bookcrosser are you
Your Result: Playfull RBACKer
Sent it as a gift, that's what you say. You are a daily visitor of the rback site. Releasing might be fun, but now I know for sure my book finds someone who actually wants it.
Just admit it, you just love to giftwrap.
Result Breakdown:
83% Playfull RBACKer
81% ring in bundles
80% Talk of the toy
75% Love to meet
72% Obsessive releaser
67% Thematic dropper
20% lucky lurker
0% strange looking bystander
Quiz URL:
www.gotoquiz.com/what_kind_of_bookcrosser_are_you