Greyflank's Bookshelf
Recent Book Activity | Statistics | Extended Profile
Extended Profile
---
Me, my wife, and friends. Starting on the left, is my wife, Michele, and then me, in my reality version. Our two friends, Frank and Gina, who gave up their jobs to become full time actors. I'm a little jealous.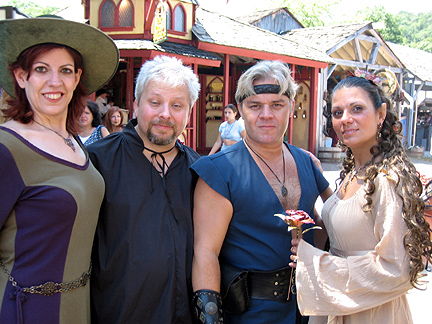 Blurring the Line between Gifted and Twisted Every Day, that's my motto. I am a writer, mostly fantasy and science fiction. I am into anthropomorphics and transformation. When I imagine myself, I see a horse trying to plow a field without a farmer steering him. I get some of what I want accomplished, but not everything.

What do you see when you imagine yourself?

I love trading/swapping books.