Esme-Weatherwax

From Limerick, Co. Limerick Ireland

Age not provided

Joined Friday, May 07, 2010

Home page not provided
Extended Profile
Hi all. First I would like to say that I would read any book and I go through stages of what I like. My favorite fiction author right now is Terry Pratchett. Also lately I have gotten into reading mangas. As for the site there in no way I can list all the books I own. So the books I will list are the ones I have found via bookcrossing or ones I will be giving away.

BC member You_ is my son and any b/c books that I get for him I will be putting in his account.

* My own bookcrossing release challenge: Release a book in every county in Rep. of Ireland. (I may add North Ireland later on) (counties done: Dublin, Kerry, Offaly, Limerick, Cork,West Meath)

* Reading Authors from each country challenge: Read a book by an author from every country in the world. ( countries done: America, England, Japan, Ireland, Scotland, Germany, South Korea, France, Italy, Afghanistan, Canada,Iran, Sweden, Belgian)

Books I am currently reading

Fiction:
The Bone People by Keri Hulme ( bookcrossing book,Authors from each country challenge)

Odd and the Frost Giants by Neil Gaiman ( bookcrossing book)

Writers in the New Cuba by J.M. Cohen (bookcrossing book, Dublin convention,Authors
from each country challenge)

The Lovely Bones by Alice Sebold ( Bookcrossing book, banned book week)

The Jack Tales by Richard Chase (bookcrossing book)



NonFiction:

On Ugliness by Umberto Eco( very good, even better then On Beauty)

Brainwash: The Secret History if Mind Control by Dominic Streatfeild ( an interesting
topic)

Dog is my Co-Pilot by the editors of the BARk ( a bookcrossing book, short stories about dogs )

Gangs by Ross Kemp ( book for non-fiction bookbox, bookcrossing book)

Voices of Forgotten Worlds By Larry Blumenfeld ( BC book, planning on sending to Gothenburg for the convention)

Mangas:
Deadmen Wounderland by Kondou, Kazuma (Story), Kataoka, Jinsei (Story), Kondou, Kazuma (Art) (good story but very gory)

Dogs: Bullets and Carnage by Miwa, Shirow ( the story is not bad but the art work is what makes it good, lots of action that is illustrated)

Fairy Tail by Mashima, Hiro ( Story is good has a lot of good life lessions in it for teens but adults can enjoy it as well)

InuYasha by Takahashi, Rumiko ( just started but so far so good)

Kuroshitsuji by Toboso, Yana ( don't really care for it but I have only read 13 chapters so I will give it a few more before I decide if I am going to drop it)

One Peice by Oda, Eiichiro ( huge hype about this series not sure why yes it is good and enjoyable but I have read better mangas)

Ookami no Monshou - Wolf Guy by Tabata, Yoshiaki (Story), Yuuki, Yugo (Art)
( started out well however now there is a lot of in my mind uncalled for violence, however the story is still good so I will continue with it for now)

Ooku: The Inner Chambers, Yoshinaga, Fumi ( just started reading them hopefully all through bookcrossing rings ect, so far its good)

BLAME! Nihei, Tsutomu ( a few chapters in, it is mostly visual can be confusing at times but none the less I like it)

Vampire Kisses; Blood Relatives by Ellen Schreiber, Art by REM (its ok mostly for teenage girls)


Books read in 2011
Manga, Graphic novels:
*Ooku the Inner Chambers Volume 2 by :Yoshinaga, Fumi www.bookcrossing.com/---/7674580/

*The road to god knows... an original graphic novel about hope, friendship, mental illness, schizophrenia, and a young teenage girl coping... by: Von Allan
www.bookcrossing.com/---/8291444/

*Stargazer Volume 1: an original all-ages graphic novel by: Von Allan
www.bookcrossing.com/---/8291447/

*The Hobbit Graphic Novel By J.R.R Tolkien Illustrated by David Wenzel

*Ooku the Inner Chambers Volume 3 by :Yoshinaga, Fumi
www.bookcrossing.com/---/7948656/

*The Sandman: Preludes Nocturnes by Neil Gaiman

* The Sandman: The Doll's House by Neil Gaiman

*Vampire Kisses; Blood Relatives Vol 1 by Ellen Schreiber, Art by REM

*The Sandman: Dream Country by Neil Gaiman

*Ooku the Inner Chambers Volume 4 by :Yoshinaga, Fumi
www.bookcrossing.com/---/8234028

*The Sandman: Seasons of Mists By Neil Gaiman
www.bookcrossing.com/---/9987439/


Fiction:
*Dark Lover by JR Ward
www.bookcrossing.com/---/7720072/

*Nights of Rain and Stars by Maeve Binchy
www.bookcrossing.com/---/6525326/

*Blood Lines By Tanya Huff
www.bookcrossing.com/---/8167566/

*Lover Eternal By J.R. Ward
www.bookcrossing.com/---/7963599/

*Lover Awakened By J.R. Ward
www.bookcrossing.com/---/7963622/

*Saving Grace by Ciara Geraghty
www.bookcrossing.com/---/9767090

*Someone Special by Sheila O'Flanagan
www.bookcrossing.com/---/8062651

*Eating The Cheshire Cat by Helen Ellis
www.bookcrossing.com/---/9975377/

*The Horse Whisperer by Nicholas Evans
www.bookcrossing.com/---/10075305

*Lover Revealed by J.R Ward
www.bookcrossing.com/---/8101341

*Jumble Tales by Steve Morri

*Lover Unbound by J.R Ward
www.bookcrossing.com/---/8149419

*The Tales of Beedle the Bard by J.K. Rowling

Non-Fiction
*Marley and Me: Life and Love with the World's Worst Dog by John Grogan
www.bookcrossing.com/---/5960290/

*Letters My Mother Never Read By Jerri Sueck
www.bookcrossing.com/---/7675684

*The Diving-Bell and the Butterfly by Jean-Dominique Bauby
www.bookcrossing.com/---/9764040/

*The Slave Trade (World Black History) by Melody Herr
www.bookcrossing.com/---/7633528

*The Queen Charlotte's Hospital Guide to Pregnancy By Adriana Hunter
www.bookcrossing.com/---/8312090/

*What to Expect When You're Expecting by Heidi Murkoff, Sharon Mazel
www.bookcrossing.com/---/6684921/

*The Atheist's Guide to Christmas by Various
www.bookcrossing.com/---/8563946



Books Read in 2012

Manga/ Graphic novels/ illustrated books :
*Dunbi the owl
www.bookcrossing.com/---/4678148/

*Look Out the Window.
www.bookcrossing.com/---/10209747/

*The magic world of Gaudi
www.bookcrossing.com/---/2051349/

*The Sandman: A Game of You by Neil Gaiman

* The Sandman: Brief Lives by Neil Gaiman

* The Sandman: Fables and Reflections By Neil Gaiman

*Fairy Tales from Norway by Orlis Forlag

*Hamlet (Manga Shakespeare) by Richard Appignanesi, Illustrator Emma Vieceli

* Tales from Old Ireland by Malachy Doyle
www.bookcrossing.com/---/10413593/

*Paul Bunyan by Steven Kellogg
www.bookcrossing.com/---/11026318/

*Creatures Of The Night By Neil Gaiman, Michael Zulli
www.bookcrossing.com/---/5853228/

* The Twelve Days of Christmas Edition: First by June Williams
www.bookcrossing.com/---/10312778/

*Ôoku: The Inner Chambers 05 by Fumi Yoshinaga
www.bookcrossing.com/---/8503584/

*Princess Mononoke Vol 01 by Hayao Miyazaki

*Princess Mononoke Vol 02 by Hayao Miyazaki

*Princess Mononoke Vol 03 by Hayao Miyazaki

*Princess Mononoke Vol 04 by Hayao Miyazaki

*Princess Mononoke Vol 05 by Hayao Miyazaki

*Death Note Vol 01 by Tsugumi Ohba, Art by Takeshi Obata

*Death Note Vol 02 by Tsugumi Ohba, Art by Takeshi Obata

*Death Note Vol 03 by Tsugumi Ohba, Art by Takeshi Obata

* The Graveyard Book by Neil Gaiman, Illustrator Dave McKean


Fiction:
*Eight Keys by Suzanne LaFleur
www.bookcrossing.com/---/10384874/

*Lover Enshrined by J.R. Ward
www.bookcrossing.com/---/8149422/

*Ronia The Robber's Daughter by Astrid Lindgren
www.bookcrossing.com/---/10306386

*Dark Places by Gillian Flynn
www.bookcrossing.com/---/9690217

*The Juniper Tree and Other Tales from Grimm
www.bookcrossing.com/---/837-7980536

*Cheese by Willem Elsschot
www.bookcrossing.com/---/8352167/

*Lover Avenged by J.R Ward

*Sarah's Key by Tatiana de Rosnay
www.bookcrossing.com/---/10110510

Nonfiction:

*Weaning Made Easy: Baby-Led and Purees Your Way by Rana Conway
*What to Expect The First Year by Heidi Murkoff, Sharon Mazel




Books read in 2013
Manga/ Graphic novels/ illustrated books :
*Death Note Vol 04 by Tsugumi Ohba, Art by Takeshi Obata

*Death Note Vol 05 by Tsugumi Ohba, Art by Takeshi Obata

*Death Note Vol 06 by Tsugumi Ohba, Art by Takeshi Obata

*Death Note Vol 07 by Tsugumi Ohba, Art by Takeshi Obata

*Death Note Vol 08 by Tsugumi Ohba, Art by Takeshi Obata

*Death Note Vol 09 by Tsugumi Ohba, Art by Takeshi Obata

*Death Note Vol 10 by Tsugumi Ohba, Art by Takeshi Obata

*Death Note Vol 11 by Tsugumi Ohba, Art by Takeshi Obata

*Death Note Vol 12 by Tsugumi Ohba, Art by Takeshi Obata

*Death Note Vol 13 by Tsugumi Ohba, Art by Takeshi Obata

* just a note my wish list is a way to keep track of interesting books I come across on this site. I am not asking to read these books via bookcrossing. I just want to read them at some point be it bookcrossing, finding them in a store, given them as a gift or from the library.

WBN tiles that I have given out.
2011: All Quite on the Western front
2012: Good Omens
2013:Judge Dredd: The Dark Judges
2012: The Rivers of London
Map of countries I have posted to


visited 12 states (5.33%)

( Ireland, United Kingdom, Germany, Italy, Iceland, New Zealand, Australia, Portugal,Finland,USA, Malaysia, Croatia)

A Map of the States I have posted to

chart.apis.google.com/chart?... width="440" height="220" >
visited 4 states (8%)
Create your own visited map of The United States or jurisdische vertaling duits?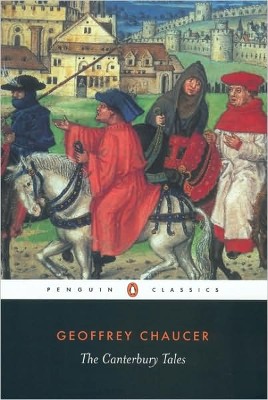 You're The Canterbury Tales!

by Geoffrey Chaucer

You are extremely old. Somewhat lyrical in your approach to life,
you prefer that most things are said in rhythm. At the same time, you are known for
using words that the common people would know, rather than speaking in a more
elaborate tongue. This gives you credibility with the working class, who you would
give an equal voice alongside the wealthy or powerful. You like contests, long walks
on the road, and visiting graves.


Take the Book Quiz II
at the Blue Pyramid.