October 04, 2007
[This occasional newsletter is sent to members of BookCrossing.com. See the
bottom
of this newsletter for simple removal instructions.]
---
Label Mania -- And More! -- Coming Your Way

The Supply Store wants to let you in on some of the BIG plans in the works. Things will be happening in the near future to make the store better for you. We're working hard behind the scenes to get cooler and more unique labels based on ideas you, our members, have requested. We'll be issuing our "stock" labels (pictured right) in the all the basic languages found in the forums, and will be issuing new artwork labels in all languages, too. We're inviting members to submit artwork that conveys the love of reading, literature, books, BookCrossing, etc. And if it, in some manner, also represents your language or country, even better! Our goal is to have an artistic label for each BC language group with the artwork selected by that group.
We're also working on a section in the store for member-suggested ideas. You suggest a product, and give us a picture or image if possible. We'll put the idea out there and see what the general interest is and what exactly people want. You supply the ideas, make the decisions and everyone can get it in the store! Our first project is choosing the design for our international T-shirt. (see this article for more information). And when you vote to choose a design, help us out by completing the short survey on the store.
Finally, we're in the process of getting our store program updated so that it is easier to use, friendlier, and allows for a lot of the features you've been asking for, such as automatic payments for wings, easier international transactions, pre-orders of new products and more shipping options. And as always, thank you for supporting the BookCrossing Supply Store, where every purchase gets you wings!
---
Choose the Design For Our International T-Shirt -- VOTE NOW!!!

In September we put out the call for members to make an artistic statement about the international nature of BookCrossing and asked our worldwide membership to come up with a design that you feel best carries the BookCrossing message with an international flare. The design we're looking for is one that best epitomizes how the love of setting books free knows no boundaries. Members from 7 countries sent in their answer to our challenge. Now, the decision is up to you — click on over to the short survey at SurveyMonkey and vote for your top choice. While you're there, help us out by answering a few more questions regarding the Supply Store. And if you want to see the designs in better detail, they're all up on our Flickr site for public viewing here. The contest winner will receive one of the T-shirts, a Supply Store gift certificate, fame and glory, plus wings on us. Runners up will also get wings. The winning design will be announced in our next Newsletter.
---
What To Do When The Media Comes Calling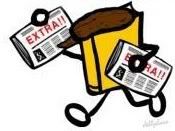 As BookCrossing grows in size and becomes a bigger player in the world, we'd like to try to channel interview requests through our headquarters, so that consistent information is being given to the press. If you are contacted by a member of the media, please encourage them to contact Scott Sorochak, our CEO at scott AT bookcrossing.com or via a private message through his BookCrossing shelf (redsoxbookguy). We love that our members are so excited to share the word, but want to make sure that the most current information about BookCrossing goes out to the media. If you let us know you sent them our way and an article results, we'll give you wings for helping us out, as well. (And no, this is not an ego thing with Scott — we tattooed "humility" on his arm last weekend...)
---
Our Newest Bookplate: Grove of Books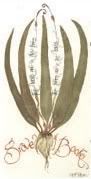 Inspired as she sat reading a book under a tree in her woods one afternoon, Hazel Kahan used her artistic gifts to express her experience in the artwork found on our 20th edition bookplate, Grove of Books. The original art was created with pressed eucalyptus leaves and pen and ink calligraphy. Within the leaves is the premise of the piece: "The books are in the trees, the trees are in the books." Hazel creates "leafages" in prints, cards and calendars using a variety of leaves. Currently in Mattituck, NY, she says, "It has been a time of great astonishment and delight for me to discover how limitless the world of leafages is." We think so, too, and hope you'll want to place Grove of Books on the flyleaf of your BookCrossing books.
---
I Read Banned Books


What do a couple of penguins*, Scout Finch, Harry Potter and Huckleberry Finn have in common? The books they all appear in have been banned or challenged because of their content. September 29 marks the start of a very special tradition in the U.S.: Banned Books Week — Celebrating the Freedom to Read. For 26 years, this annual event, sponsored by the American Library Association (ALA), reminds readers not to take this precious freedom for granted. Similar celebrations for the freedom to read take place worldwide at other times during the year. The ALA website has loads of information available for folks looking to learn more. And if you're looking for a book challenge of your own, in support of the freedom to read, why not check out the fun over in the Release Challenges forum and join NMReader's Banned and Challenged Book Release Challenge.
*And Tango Makes Three by Justin Richardson and Peter Parnell
---
It's Beginning To Look A Lot Like (Insert Holiday of Choice)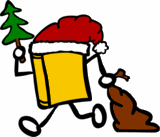 Traditions abound on BookCrossing, and two of the most delightful are gearing up now. The Ornament Exchange is happening again this year, hosted by Cestmoi and TexasWren. Participants in this event send a Christmas ornament to another BookCrosser. The recipient doesn't know who is sending them an ornament until they receive it. You can reveal yourself or stay anonymous- whichever you prefer. The ornament can be bought or homemade, and whatever size/theme/type you like. Names are being collected until October 15, then participants will be paired and are asked to send their ornament by November 1. For more information, see the forum post here.
If ornaments aren't your thing, but you like sending greetings the snail mail way to other BookCrossers, sign up for to exchange holiday greeting cards with a BookCrosser or two! LadyGothic is sponsoring this event, and will be posting more details in the forum shortly. In the meantime, check this thread for details.
If there are other upcoming holiday events you'd like to share with the BookCrossing community, let us know in the Announcements forum. (If you don't have wings and need to post there, send your announcement in via the Contact & Support link and one of our Support volunteers will help you out.) Thanks to Wyando for the image of Ballycumber suited out for the season. Find more Ballycumber and BookCrossing images here.
---
Australian BookCrossing Convention 2007

The 4th Australian BookCrossing Convention starts in Melbourne on Friday October 5. That's just around the corner! The hardworking team organizing the event this year report that there are over 50 attendees registered but there is definitely space for more. You'd be most welcome to come and join in the fun! This year's program is sponsored in part by Reader's Feast, an independent bookstore in Melbourne. If you're in Melbourne for the convention you can visit the store on the release walk Saturday. For those unable to make it you are able to purchase books through the online store via their website. Local Melbourne author Shane Maloney will be featured as a guest speaker. For other convention tidbits and information, visit the ABC 07website.
---
TAG! YOU'RE IT!
BookCrossing Tag Lines Go Multilingual
by BC Translation Team (BCNewsletter)
Want to say something snappy about BookCrossing in another language? Try these tag lines!...
[read it all at http://www.bookcrossing.com/articles/2777]
---
FIND A SASQUATCH IN THE WOODS
Fun Themed Releases
by Jennifer Collins (guinaveve)
You could find a Sasquatch in the woods in Ohio, Goblins in the Castle at the Renaissance Festival, 10th Grade at the high school, or Separate Beds at the mattress store. One might think that the Sasquatch and the Goblins in the Castle would be figments of someone's imagination, but not if you are talking about BookCrossing wild releases....
[read it all at http://www.bookcrossing.com/articles/2745]
---
RETURNING TO BOOKCROSSING

by turbostitcher
When I joined BookCrossing back in September of 2002, I was really excited and released several books within a couple of weeks. I observed one book being 'caught' and had another catch journalled....
[read it all at http://www.bookcrossing.com/articles/2753]
---
READ YOUR WAY DOWN THE TEXAS MOUNTAIN TRAIL!
Far West Texas Mixes BookCrossing and Tourism
by Trailgirl
Picture yourself traveling through remote ranchland along the Texas-Mexico border. This is Cormac McCarthy country. This is high mountain desert…cowboy country with beautiful vistas, flowering cactus, roadrunners and mountain lions. A place you can get authentic enchiladas and a good cold beer, and soon, it is a place you'll be able to get a good read through BookCrossing, too. ...
[read it all at http://www.bookcrossing.com/articles/2771]
---
HAVE CAR, WILL BOOKCROSS!
Refining my wild release car kit
by KateKintail
After five years of BookCrossing and more than 500 wild releases to my name, I'm just about to the point where I cannot pass a bench without my fingers twitching for a book to leave there. I can still remember the excitement of my first few wild releases -- the way my stomach jumped, the paranoia that people might be watching me, and how I drove past the locations over and over again to see if they had been picked up yet. I still get somewhat nervous when I wild release but, thankfully, I've also become a little more organized....
[read it all at http://www.bookcrossing.com/articles/2775]
---
BOOKCROSSING WITH KIDS
A Literary Adventure
by Lydia (Lostcheerio)
Why do BookCrossing with children?...
[read it all at http://www.bookcrossing.com/articles/2778]
---
MAKING WILD RELEASE NOTES CLEAR
How to write the perfect wild release note
by TexasWren
The database which holds all of our crossing zones has fallen into disrepair. This has resulted in cities called "Mom's beach house" and "In the air over the US". Volunteer Region Managers are hard at work cleaning this up and organizing them into some semblance of order....
[read it all at http://www.bookcrossing.com/articles/2779]
---
SECOND ANNUAL WESTERN AUSTRALIAN MASS RELEASE THIS OCTOBER
Books 'rock' the town of Kalamunda to celebrate the Zig Zag Walk
by Brandon Zubek (auroranorth)
This October 7, some BookCrossers in Western Australia are giving anybody, even little kids, the chance to pick up a good book, free, while having fun and getting some exercise. The annual Walk the Zig Zag event is running again, folks, and back by popular demand, the mass release. ...
[read it all at http://www.bookcrossing.com/articles/2787]
---
CALL FOR WRITERS

Want to write for BookCrossing? If your article is accepted, you could see it featured here in the next newsletter. What topics do we need? Anything about books, reading, or BookCrossing — tutorials, release and catch stories, well-traveled book stories, funny BookCrossing experience stories — you get the idea. Write it up, then submit it here:

http://www.bookcrossing.com/articles/submit




---
Top 10 Countries All-Time
| | |
| --- | --- |
| USA | 252,623 (42%) |
| UNITED KINGDOM | 63,408 (11%) |
| GERMANY | 40,046 (7%) |
| CANADA | 38,829 (7%) |
| SPAIN | 31,312 (5%) |
| AUSTRALIA | 26,884 (5%) |
| ITALY | 18,825 (3%) |
| FRANCE | 13,176 (2%) |
| NETHERLANDS | 11,070 (2%) |
| PORTUGAL | 7,798 (1%) |
Top 10 Countries Last Week
| | |
| --- | --- |
| USA | 731 (33%) |
| UNITED KINGDOM | 259 (12%) |
| N/A | 169 (8%) |
| GERMANY | 165 (7%) |
| AUSTRALIA | 98 (4%) |
| CANADA | 96 (4%) |
| GREECE | 93 (4%) |
| NETHERLANDS | 68 (3%) |
| ITALY | 46 (2%) |
| SPAIN | 44 (2%) |
---
Wild books released by our members are being caught all over the world, every day! Our site watch forum is where members post news of great wild book catches. Here are some of the best from the last few days...

My favorite catch yet!
I just got what I think takes the honor of the best catch I've had so far here (though it's a very close call)
Anyway, this started out in Arizona on a OBCZ shelf at the Grand Canyon and made its way to Virginia... to be caught and signed by the author! Yay!
Cat on the Scent
http://bookcrossing.com/---/5326673
by KateKintail
I'm impressed......
I got an email from Bookcrossing a couple of weeks ago to say that one of my books was on teh move. Nothing odd in that I suppse- except it was almost four years to the day that I'd released it and I'd given up hope ofever hearing about it again!
See here: "
http://www.bookcrossing.com/---/900530
by waterlogged
I did some detective work and look what I found!
I came across a book under the Acropolis yesterday, and I tried to locate it's owner!
Well, I did: 2.000 km (1.250 miles) away!!!!
http://www.bookcrossing.com/---/
by aris1
AF gives Stephen King a second chance; releases to Lithuania
Thanks to Wyando for organizing the fun Stephen King release challenge last week. I was pleased to get this catch, and even more pleased to read that the AF is sending the book to be released in Lithuania (it's a heavy hardback- not everyone would be willing to travel with it!).
http://www.bookcrossing.com/---/5445184
I hope SK would be pleased to know that this release convinced AF to give him a second chance, even though he/she wound up still not liking King's writing; )
("chance" in the JE is a typical Finnish spelling error for "change")
by Potok-fan
Wow!
http://www.bookcrossing.com/---/4764219
by itpdx
This catch went from MA to CA
This is my second catch in BC history and the finder even joined!
http://www.bookcrossing.com/---/4321987
by missprisy
My book travelled half-way around the world!
http://bookcrossing.com/---/4944209
by bflybabe
"This is the coolest reading experiene"
I just got a great catch from one I released at the zoo last weekend!
http://bookcrossing.com/---/5345524
by Jare
"On fire for this fascinating idea!" Great catch in Germany for SK release.
http://www.bookcrossing.com/---/5486765
by classicfox
Hey! Sometimes lost books DO show up again!
http://bookcrossing.com/---/1012420
Who knew?
by uofigirl
"Ghost House" at home in ghost house
http://bookcrossing.com/---/5295304
I don't know about you, but this catch has my hair standing on end!
by grubsneerg
"...the whole thing was really cool and it made my day":
I got a Talk Like a Pirate Day catch- and a new member, which made *my* day:
http://bookcrossing.com/---/5430748
by GoryDetails
Book shows up after 3 years in a classroom several states away
http://bookcrossing.com/---/1758426
by nyisutter
It took almost TWO YEARS for this book to check in....
and it never left the town I released it in!
The really neat thing is that I do take loads of books to the local sr. center when I can and this is the FIRST one to check back in!
http://www.bookcrossing.com/---/3158130
by PrettyPoodle
This journal entry really tickled my funny bone! new member too!
http://bookcrossing.com/---/4869894
I'd love to know
A) How it got there +
B) what on earth it was doing tucked away in a wardrobe in the officers mess???
by waderwoman
---
All of our newsletters, including this one, are archived on the web at http://www.bookcrossing.com/newsletterarchive.
---
This newsletter is sent only to members of BookCrossing.com. If you would prefer to not receive this newsletter in the future, you can change your newsletter preference anytime by visiting: http://www.bookcrossing.com/newsletterpref/.