February 17, 2007
[This occasional newsletter is sent to members of BookCrossing.com. See the
bottom
of this newsletter for simple removal instructions.]
---
Tell Us What You Think About BookCrossing!

Now's your chance to have your say! Between now and March 9, 2007, let us know about you, what you think about BookCrossing, and even your wish list for the site. Please pop on over and complete the BookCrossing Survey at Survey Monkey. And, if you complete the survey by Saturday, March 3, and give us your screen name, you'll be entered into a drawing for fabulous prizes, including an iPod, BookCrossing Supply Store Gift Certificates and wings, wings, wings! We're waiting eagerly to hear what you say! Winners will be announced in a March edition of our Newsletter and the survey results will be presented at the North American/Anniversary Convention in beautiful Charleston, South Carolina. (Not registered yet? Register here.) And, as always, thank you so much! P.S. A helpful hint with this survey: make sure all questions with asterisks (*) are completely filled out before submitting your survey (including responding to all three options on Question 5 and the 4 blanks on Question 30. If you don't have four suggestions, type "none" in the remaining blanks. That should do the trick!)
---
BookCrossing Convention in Charleston Filling Up Fast! Reserve Your Spot and Meet the Founders!

Come to beautiful Charleston, South Carolina April 20-22 and celebrate BookCrossing's 6th birthday at the North American Convention! The Founders of the site will be there as well as a few hundred of your favorite BookCrossers. Register now and reserve your spot in the festivities. There's a fabulous program planned and lots of exciting BookCrossing news and updates will be revealed and plenty of extra activities and fun stuff to do, too. Space is limited, so don't wait; don't hesitate. Y'all come on down!
---
A New Chapter In BookCrossing: of Site Improvements, Surveys and So Much More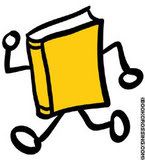 Psst! We're letting you in on a big secret! We're working on the Master Plan for BookCrossing to make the site even better. Our management team is 100% committed to having BookCrossing start a whole new chapter filled with site improvements, additions and more. Though we have our own ideas, what you have to say about the site and what you want BookCrossing to be about is incredibly important. (After all, if we're the cover and spine that holds BookCrossing together, you are the pages that tell the tale.) We even have a survey to offer all members a chance to give feedback about BookCrossing. We'll use this feedback to help modify and improve the site. Look to the April Convention in Charleston for the official unveiling of the new and improved BookCrossing. There's still time to claim your space at the convention. (Don't wait too long to register, though, because space is limited.) You may see some improvements and changes before then (after all, if we can do something to make the site better, we'll do it as soon as possible) but circle April 20-22 on your calendars and set your sights on Charleston, South Carolina. BookCrossing's Sixth Birthday Party is the place to be!
---
British BookCrossers help RNIB's Right to Read Campaign

We recently heard from Fire-Dragon about a fabulous, philanthropic project. British BookCrossers have been raising money to put towards the cost of a talking book produced by the Royal National Institute of the Blind. The RNIB is running a Right to Read campaign because, shockingly 96% of books are never made available to people with sight problems. If BookCrossers can raise £2,000 ($US 3,920), that would fund the cost of an entire book and the book would be published with the words "funded by members of BookCrossing.com" on the cover and introduction. So far they have raised £640 ($US 1,254), which includes the proceeds from a recent literary quiz held in London and organised by JemimaJ. It was a great night, with questions on topics ranging from Chaucer's The Canterbury Tales to John Steinbeck's Of Mice and Men to Harry Potter and Jaws. However, the BookCrossers involved still need to raise a lot more money and their hope is that other BookCrossers around the world can help. Please consider donating at BookCrossingRNIB. For more information on RNIB or if you feel inspired to fundraise you can contact Martin Harris at RINB via a private message to MartinHarrisRNIB.
---
News and New BookCrossing Bookplate in the Supply Store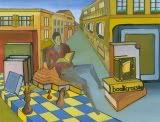 Brand new in the Supply Store is our 17th edition bookplate label, In My Dream by Romanian-born artist Anton Octavian. Let your books share in the dream of BookCrossing as they travel. Be part of the vision and make the world a library! And while you are over visiting the store, be sure to check out all the fabulous items there, from Release Kits,Bookmarks, T-shirts to Wings.
Be sure to make a note (maybe on our great BookCrossing Notepads?) that after March 1, 2007, our price break points for free shipping will be going up to to $75 US and $95 International. We've kept them as low as we could for as long as we could, and regret that we have to make this change, but since the purchases from the supply store are what keeps the site up and running, we hope you'll understand. Every purchase and donation you make at our Supply Store directly supports the BookCrossing movement, helping to cover costs for the hardware, software, bandwidth, and of course humans to keep the site and database running smoothly. Thank you again for your support.
---
Be a Square! Help Create an Afghan

You may recall we put out the word not too long ago for all knitters and crocheters to join with ozone-nut to take part in creating an afghan for the 2007 UnConvention over in England. (See earlier article here.) Well, skcreader loved the idea so much that she volunteered to coordinate a similar project for this side of the pond. Her goal is simple: to collect 4 in. x 4 in. squares from BookCrossers and put them together for a fabulous BC afghan/throw to be raffled at the Charleston convention! Don't worry about your technique being perfect — that's part of the intrigue. Post any questions in the forum (here or here or even here), get out your yarn and needles, and start stitching! Skcreader is hoping for the squares by March 20.
---
Bring the BC Convention to Your Town! Paint the Town Yellow!

All the fabulous BookCrossing Conventions that happen worldwide are pulled together by devoted members who volunteer their time and talents to create a memorable time. Typically, the yearly convention is the time for folks to nominate their hometown for the next year's location. Coordinators for all this year's conventions will be able to help steer you in the right direction if you want to throw your town's name in the hat. The one variation on the timing of site selection is the Anniversary Convention, which celebrates BookCrossing's birthday — nominations are for the location two years out. This year, at the Charleston Convention, the location for the 2009 Anniversary gathering will be decided. (2008 is already being planned for London.) If you are at all interested in hosting this event in your community, don't be shy! Drop a private message to Sonora, who is coordinating the call for nominations, or pop over to the forum and speak up there. Don't be shy! Word is that it's a lot of fun to have your town painted yellow by BookCrossing!
---
READING ROLE MODELS
Who Taught You to Appreciate Reading?
by ResQgeek
How did you become a booklover? Did you have a role model who helped you learn to appreciate the value of reading? My reading role model was my mother. As far back as I can remember, she has visited the local library regularly, bringing home stacks of books to read. Even today, she always has a book with her and will open it up to read anytime she can....
[read it all at http://www.bookcrossing.com/articles/1109]
---
AMERICAN DREAMS AND DANGEROUS WOMEN
Adventures in Themed reading in 2007
by Angeline Adams (InvisibleAng)
I've accidentally developed a reading theme for the month, and I like it so much that I'm going to pick another theme for every month of the year....
[read it all at http://www.bookcrossing.com/articles/2572]
---
THE GOD OF HIGH PLACES
Mountain-top release bestrides the world
by SwanOfKennet
A book I released on a mountain summit in England has turned up on a summit on the other side of the world, in Australia....
[read it all at http://www.bookcrossing.com/articles/2580]
---
BHAPS
A journey into the dark side of BookCrossing
by MrPloppy
BHAPs. Yes ... BHAPs. Mark my words, this time next year, dear BookCrosser, the Collins Portable Dictionary (Hungarian Tabletop Edition) will have a large word-filled section devoted to that most fashionable and de riguer of lifestyles, the BHAP, and you won't be able to move for Bhaperratzi and terrible reality TV programmes dedicated to recording the whole Bhappist phenomenon....
[read it all at http://www.bookcrossing.com/articles/2582]
---
TERROR AT TIFFANY'S
Going the extra mile for the BCUK Extra themed release challenge
by wubbaducky
February's themed release challenge on BCUK Extra is "First names". Fairly innocuous and harmless, one may think. However, in my effort to release as many books as possible with a vaguely imminent (and yes, I'm aware of how contradictory that sounds!) house move on the horizon, along with a friendly rivalry with Twicky (who's getting far too many catches from these themed release challenges!), Twicky and I took to Knightsbridge in an effort to release some more books. Well, Twicky outdid me on sheer numbers but I definitely outdid him for sheer terror....
[read it all at http://www.bookcrossing.com/articles/2585]
---
CALL FOR WRITERS

Want to write for BookCrossing? If your article is accepted, you could see it featured here in the next newsletter. What topics do we need? Anything about books, reading, or BookCrossing — tutorials, release and catch stories, well-traveled book stories, funny BookCrossing experience stories — you get the idea. Write it up, then submit it here:

http://www.bookcrossing.com/articles/submit




---
Top 10 Countries All-Time
| | |
| --- | --- |
| USA | 229,242 (43%) |
| UNITED KINGDOM | 55,233 (10%) |
| CANADA | 35,872 (7%) |
| GERMANY | 35,753 (7%) |
| SPAIN | 26,431 (5%) |
| AUSTRALIA | 24,329 (5%) |
| ITALY | 17,204 (3%) |
| FRANCE | 11,658 (2%) |
| NETHERLANDS | 9,053 (2%) |
| PORTUGAL | 7,143 (1%) |
Top 10 Countries Last Week
| | |
| --- | --- |
| USA | 458 (30%) |
| UNITED KINGDOM | 348 (23%) |
| GERMANY | 106 (7%) |
| AUSTRALIA | 72 (5%) |
| CANADA | 70 (5%) |
| ITALY | 64 (4%) |
| NEW ZEALAND | 62 (4%) |
| NETHERLANDS | 48 (3%) |
| FRANCE | 41 (3%) |
| SPAIN | 37 (2%) |
---
Wild books released by our members are being caught all over the world, every day! Our site watch forum is where members post news of great wild book catches. Here are some of the best from the last few days...

Quadruple Jumper which started life belonging to my Mum!
http://bookcrossing.com/---/3542550
Mum says she doesn't remember reading the book before giving it to my Neice to register and release- maybe she should have done!!!
by weebly
"I have the feeling that this book shares my desire for adventure"
One of my favourite journal entries on one of my books:
http://bookcrossing.com/---/2205437
Looks like my book is going on a road trip. Yay!
by LazyDaisy0413
A triple hop - and journaled every bounce!
http://bookcrossing.com/---/3544253
Great journal entry! Does my heart good to wake up on a snowy morning to find a wonderful journal note like this one.
by KarenBC
Three-plus years later, JCoursey's first (and only!) release is caught:
http://bookcrossing.com/---/679958
Looks like it did some traveling in between the release spot and the finder's motel room, but at least it finally checked in- and is still traveling! [I only hope that JCoursey's still got the same email address so s/he can learn the good news!]
by GoryDetails
AF's journal entry touched me so
Well worth the dollar I spent on the book, which I bought specifically for wild release: http://bookcrossing.com/---/4707873
by Cpetersky
Book journalled by city mayor of Belfast, Maine USA
I've sent out many boxes of books far and wide to help stock OBCZs and often receive very interesting JEs. Today I received a JE for one of my books that I sent to solittletime for her OBCZs. The books traveled miles to a theatre and there was caught by the mayor's wife. The mayor kindly wrote a JE (as an anonymous finder)and identified himself. :)
http://www.bookcrossing.com/---/4411233
by SecurityBlanket
"i love this book, so much. it found me on the subway."
Short JE from an AF. This book had been travelling for almost 4 years. Also, this is a catch on the only wild release mitsly has ever done. Hopefully he/she will see this and maybe become active again?
http://www.bookcrossing.com/---/651171
by yogie
A great catch in Bremen. There's hope for older books, too!
This one is in German, and it's quite elaborate.
Stoneshop and I went to Bremen in November 2006 to meet Antof9 and Unk there, and we strolled around the city center and released books, and had a wonderful time. All the books I had with me were very old bound volumes in German. Two of them were journalled pretty quickly, and the third has been journalled just now!
http://bookcrossing.com/---/4572401
Seems it's done a bit of travelling on its own since I left it, it's gained a new member, and it has been read and will eventually travel on! What more can an old, battered hardcover sans dust jacket hope for?
by Moem
Another one of those dratted boomerang books
From North Carolina to Missouri to Mexico, and back to Missouri-
http://bookcrossing.com/---/2896385
Congrats on the catch to Tracyton!
by MaryZee
Book found by new member via "Go hunting" pages.
This is a proof that people who aren't registered or are thinking about becoming a member actually do use the Go Hunting pages! It's great to see that they do!
Great catch and a neat release by camis: )
http://www.bookcrossing.com/---/1312222
by yogie
Great catch by someone who'd just heard of BC
As`I am about to take a trip to New South Wales Australia, I had added Sydney to my Release Alerts, and just got this one http://www.bookcrossing.com/---/4320167 in my inbox. Congratulations, Catsalive! I am hoping to meet up with some BCers in Newcastle on Sunday 4th March at the Source Cafe, so I'll be bringing some books to release there and along the way on my travels from.... Northern Ireland!
by peaceangel
He calls this book, "Go, go, go,"
A cute catch 21 months later.
http://www.bookcrossing.com/---/2797501
by jblueafterglow
This took nearly four years to resurface!!

http://www.bookcrossing.com/---/536977
by KiwiinEngland
Wow! From Indiana to England in 3 years with nothing in between.
http://www.bookcrossing.com/---/1369470
I left this book near a payphone in an Indiana library... how the heck did it end up in a 2nd-hand bookshop in Sussex, England?! I really wish whoever passed it along had posted their story- I guess we'll never know how this happened, huh?
by algoan
Became a BookCrossing Book in Baltimore, now in Beijing
http://bookcrossing.com/---/2959146
Occasion of Revenge has certainly traveled well. Picked up in Baltimore, released at a now defunct OBCZ in Montreal, off to Paris and now it's gone across the globe to Beijing.
by bookczuk
---
All of our newsletters, including this one, are archived on the web at http://www.bookcrossing.com/newsletterarchive.
---
This newsletter is sent only to members of BookCrossing.com. If you would prefer to not receive this newsletter in the future, you can change your newsletter preference anytime by visiting: http://www.bookcrossing.com/newsletterpref/.