Back To BookCrossing in KANSAS
by explorer1118m
December 1, 2009
---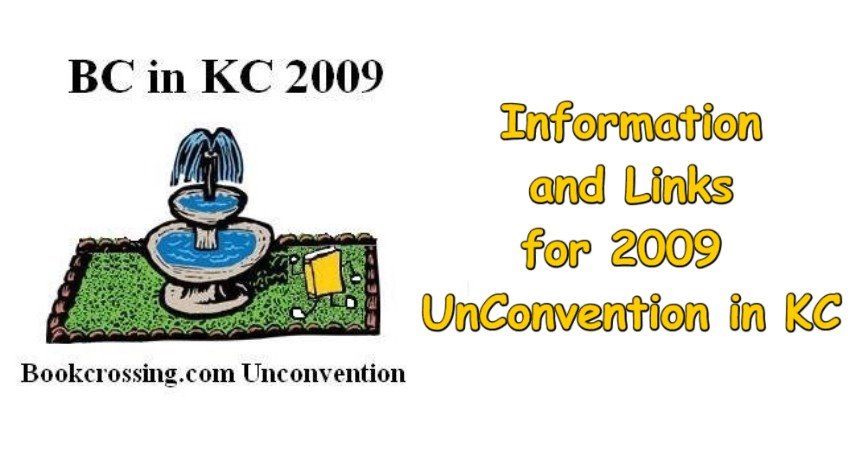 I'm the first to admit that I let a busy life and a few too many Wild Release disappointments in the past take the shine off my BookCrossing experience.

But no more! After spending the past weekend in Kansas City with old friends and new at the BC UnConvention (BCinKC), I'm ready to begin again.

It's all thanks to everyone I met at the KC UnConvention. It was so great to see their interest, fun & sense of adventure in the sharing and releasing of their beloved books. I want to be just like them! I've made up my mind.

I plan to register & send my books out in both Wild or Controlled releases from now on.

I plan to spend more time reading and even, shockingly enough, participating in the Forums in the future.

And, I plan to keep in touch with many of the amazing people BookCrossing has put me in touch with over that incredible weekend and in the past.

I'm sorry it has taken me so long to see just how lucky I truly am to have the BookCrossing world to give me access to so many great people, whose love & joy of books and reading actually matches my own. I had forgotten what an amazing community we have at our fingertips. I figure, better late than never!

So, here it is, a big, wet smoochy THANKS! To all of you who were at the Kansas City UnConvention that gave me back the fun and excitement of BookCrossing once more. I owe you!

So now, who's up for BC in D.C. in 2011?